TOP INTERVIEW TIPS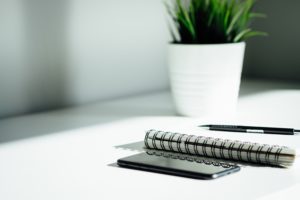 You have applied for a household role and have been invited to an interview. Congratulations! How best to prepare? The Organisers is happy to help candidates prepare for client interviews but it's now over to you. Follow these simple guidelines and we will help you as much as we can.
Interview details
Ensure you know where you are going, who you are meeting, what time and the date. Are you sure it is not a Skype interview and the meeting is face to face? If it is a Skype, make sure your Skype is working and if you are travelling to the interview, plan your route in advance, check if there's parking or any public transport disruption on the day.
Research
Do your homework and research the company you are interviewing with or Principal/family. The Organisers will give you as much information as we can but it's up to you to dig deeper and find out more about the family and company. Think of some questions to show the interviewer you are interested in the family/company.
Prepare
The interviewer will have your CV and The Organisers will have written a profile on you based on your registration interview. We will give this Profile to you to prepare for the interview so you know what the interviewer has in front of them. Make sure you take your CV, profile and the job description with you to interview.
Know your story
Ensure you can explain, in brief, why you have left each role on your CV and can explain any gaps in dates with valid reasons. The interviewer will expect you to be able to explain the main duties in each of your roles so make sure these are clear in your head.
Dress to impress
Make sure you know how you will be expected to dress for the role and dress appropriately for the role you are interviewing for. Shoes must be polished, clothes clean and ironed, keep make up subtle, hair tidy, nails cut short and have everything ready the day before your interview so there are no last minute disasters!
Confidence
Interviewing can be a stressful experience for some and nerves can play a part. Stay calm with some natural remedies, don't drink any liquids right before the interview and practice questions and answers to fully prepare. You will feel more confident if you have already thought of potential questions you will be asked. These may include why you have applied for the role, what your strengths and weaknesses are and why you should be hired for the role above other candidates. Don't forget – if asked about weaknesses, ensure any you mention are turned into a positive and you can illustrate how you have overcome the weakness. Link your answers to your previous roles where you can and be brief but precise.
On the day
Arrive early but not too early. Be authentic with your answers during the interview and ask any questions to be repeated if needed and you are unclear. Avoid any discussions about salary requirements, ensure you are positive, upbeat, maintain eye contact with the interviewer, smile and enjoy! In addition, be discrete, don't discuss previous employers, don't lie and at the end, ask what the next steps are and thank the interviewer for their time.
Never give the interviewer your personal contact details – if they ask, tell them politely that you are being represented by The Organisers and have been advised not to share your details.
Post Interview
Call The Organisers with your feedback and think of any additional question you have about the role.
Don't forget!
An interview is not one sided – it is your opportunity to find out more about the role as well as the interviewer finding out more about you. Follow the interviewers lead but ensure you are clear you know what you want to get out of the interview too and are fully prepared as it may be your only shot at the role!
Best of luck with your interview and please do get in touch with a member of The Organisers Staff & Recruitment team or The Organisers Managing Director Katie Shapley on +44 (0) 20 7078 755 or email staff@theorganisers.com to discuss options further and how we can be of assistance
*Photograph provided by Dose Media