SUMMER HOLIDAY IDEAS 2017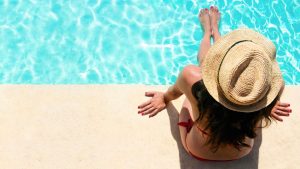 After cold and dark winters all everybody is after is glorious sunshine, white sandy beaches with clear waters. At The Organisers we pride ourselves on creating bespoke holidays for our clients and would love to design yours.  We can arrange everything from flights, luxury accommodation, private chefs and an array of activities to make your dream holiday a reality!
We have come up with some of our top destination for Summer 2017 to give you some ideas.
 French Polynesia
If you are after complete tranquillity in one of the most remote destinations in the world then French Polynesia is the place to go!
The most talked about island is Bora Bora which is regarded as the most beautiful in the Pacific. There are a number of luxury hotels located on the island.  Other surrounding islands such are also home to some of the planet's very finest hotels making this a perfect destination for a Romantic Honeymoon or to simply island hop.
Top things to do in French Polynesia
Visit Lipona
Swimming or feeding reef sharks
Visit Bora Bora
The Coral Gardens for snorkelling and scuba diving
Visit Motu Tapu
Kayak uninhabited islands
Climb Magic Mountain
Tiki Village cultural centre
Vanilla Plantation
Papette Inner Island Full-Day Jeep Safari
Madagascar
Madagascar has some truly remarkable sites making it an unforgettable experience for anyone! Of course the avenues of gigantic Baobabs are iconic to Madagascar!
Tana is located in the middle of the island and is the central hub. Famed for terrific textiles and fabulous food it is well worth spending a few days in the city at the beginning or end of your holiday.
Top things to do in Madagascar
See animals that do not exist anywhere else in the World such as Aye-Ayes and Black Lemur
Avenue of the Baobabs
Explore the beaches
Visit the capital of Madagascar – Antananarivo
Go Whale watching
Interact with the locals
Indri Walk
Moramba bay boat trip
Visit Lemur Island
Hiking in Isalo National P
 Italy
Italy is flooded in history and cultural landmarks in fact, it has more UNESCO world heritage sites than any other country on the planet! Only a 2 hour flight from London it is the ultimate short break getaway.
Fancy going to more than one place? Take a drive down the picturesque Amalfi coast and taste some of the finest foods in the country from freshly caught fish to perfect pizzas
If it is glamour you're after then Costa Smerelda in Sardinia is the place to go. It is said to be the most beautiful coastline on earth.  To make your time here even more special you can rent a luxury yacht.
Top things to do in Italy
Take in the History of Rome
Drive along the Amalfi coast
Take a ride on a Gondola in Venice
Sunbathe in Sardinia, Costa Smerelda which boasts the most beautiful beaches
Go to the Opera in Verona
Drive through beautiful Tuscany
Hike the Cinque Terre Trail
Find all of the 'David' statues in Florence
Visit the Greek Ruins in Sicily
Visit Ancient Pompeii
Kruger National park
Sabi Sands and Kruger national park are said to be South Africa's finest diverse landscapes. Offering some of the best game viewing and has a huge range of wildlife, it is also home to some of the most luxurious safari lodges worldwide making it the ultimate luxury travel safari destination.
The number one attraction is obviously trying to seek out the 'big five'. It may take you a few safari trails for you to see all five animals; lion, leopard, buffalo, rhino and elephant but it will be so worth it!
It is the perfect adventure holiday for families but with an increasing amount of luxury boutique camps it makes the park a top destination for honeymoons and romantic couple getaways.
Top ten things to do in Kruger National park
Big 5 Safari
Elephant Back Safari
Helicopter flight over Blyde River Canyon
Fishing the Sand River
Managa 4×4 Travel
Makalali Private game Reserve
Game Drives at Night
Visit to a cultural village; Ndebele, Pedi, San, Shangaan, Tsonga and Venda
Skukuza Golf Club
Thornybush game reserve
Let The Organisers create your dream holiday.  Call our Managing Director, Katie Shapley, or The Organisers team today on +44 (0) 20 7078 7554 or email us at team@theorganisers.com.