MONTHLY SPOTLIGHTS – MAY 2019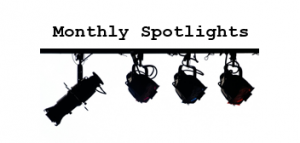 Each month The Organisers shine a spotlight on the best of the best across a range of cultural events, openings and trends!
For more information on any of the below or our bespoke events do not hesitate to contact us on +44(0)207 078 7554or email team@theorganisers.com
Exhibition
The 2019 Sony World Photography Awards Exhibition
Dates: From 18th April 2019 – 6th May 2019
Location: Somerset House, Strand, London WC2R 1LA
Price: From £8.00 – £10.00 per person
Get to know your artists this spring and take part in the 'Artist in conversation' talk featuring opinions and thoughts on what it takes to be an artist and understand what lies beneath a photograph. If that isn't a good enough reason to take part in the Sony world photography exhibition then the showing of the world's best imagery created in 2018 will definitely inspire the uninspired. Alongside the main display of photography work will be a more exclusive exhibition of photography work created by some of the recipients of the 2019 ZEISS photography.
Theatre
The Starry Messenger
Dates: From 16th May – 10th August 2019
Location: Charing Cross Rd, Covent Garden, London WC2H 0DA
Price: From £32.00 – £112.00 per person
Watch Matthew Broderick ('Ferris Bueller's Day Off', 'Godzilla' and 'The Lion King')) take the stage in 'The Starry Messenger', a world wind of emotions and struggles for an astronomy teacher mourning the loss of his Father whilst dealing with marital issues and work stresses. Everything begins to change for this central character once he meets a trainee nurse known as Angela. What will this new and awakened romance bring him?
Restaurant
Tayer and Elementary
Location: 152 Old Street, London, EC1V 9BJ
Opening: May 2019
When a top bartender partners with Ta Ta Eatery to create an all-day bar and restaurant for his first solo venture into the food industry, you better believe people will be queueing up outside the newly opened doors.
News

Eurovision 2019
This year's Eurovision is the talk of the town and is one of the most-watched TV events every year with a worldwide audience ready to watch the musical spectacular event. With 8.1 million UK viewers watching the 2018 song contest, the 2019 showcase is going all-out to entertain! The 2019 Eurovision contest is being held on the 18th of May and will be taking place in Lisbon this year due to their victory in 2018. The UK's chosen Eurovision singer for this year's competition is the previous winner of the BBC talent show, Michael Rice. So stayed tuned for the list of talented musicians to be performing at this year's contest and see who will be in it to win it!
Sport
The FA Cup Final
Dates: 18th May 2019
Location: Specified closer to the final
Price: TBC
Whether you want to join in on the fun with your friends and family or take the sport of football seriously as a fan, everyone will be cheering on and watching the FA cup final this spring. It is a must-see sporting event that began on the weekend of 11th August 2018 and will conclude in Mid-May of 2019. Who will be the lucky winner and qualify for the 2019 – 2020 UEFA Europa League group stage?
Event
RHS Chelsea Flower Show
Dates: From 21st May – 25th May 2019
Location: London Gate, Royal Hospital Road, Royal Hospital Chelsea, London SW3 4SR
Price: From £30.00 – £90.00 per person
Explore the innovative gardens and enjoy the magical flower displays that the RHS Chelsea have to offer this May. This year's garden will be a theme based around the natural process and ability to regenerate. So go along and reconnect with nature and the beauty of the floral and sun soaked season. The highly anticipated show sells out quickly so be sure to get your tickets in advance to avoid disappointment.
Bespoke Events
Enjoy the sun!
Dates: Anytime
If you want the ultimate event to celebrate the beginning of the summer then why not enjoy a bespoke garden party to finish the spring season off in style! Invite your friends and family to take part in a day and night of fun-filled activities like a summer barbecue, a specialist cocktail mixologist, waiters and some exciting jazz to reign in the evening celebrations.
For more information on any of the above or our bespoke events call our Managing Director, Katie Shapley, or The Organisers team today on +44 (0) 20 7078 7554 or email us on team@theorganisers.com.