MONTHLY SPOTLIGHTS – MARCH 2019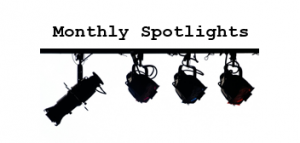 Each month The Organisers shine a spotlight on the best of the best across a range of cultural events, openings and trends!
For more information on any of the below or our bespoke events do not hesitate to contact us on +44(0)207 078 7554or email team@theorganisers.com
Exhibition
Van Gogh and Britain
Dates: From 27th March – 11th August 2019
Location: Tate Britain, Millbank, London SW1P 4RG
Price: £22/ Free for Members
This March experience the exhibition of a lifetime and finally understand the technique, history and personal story of Van Gogh and his renowned artwork. Not only does the exhibition exhibit Gogh's artwork but you will also have the opportunity to witness artwork from some of the most Van Gogh inspired artists of the 21st Century modern artists. This is a collection of artwork that needs to be examined and appreciated by the eye in an open space to fully immerse yourself within these masterpieces. Witness some of his most renowned pieces such as Shoes, Starry Night on the Rhône and At Eternity's Gate and many more.
Theatre
Betrayal
Dates: From 5th March – 1st June 2019
Location: Harold Pinter Theatre, 6 Panton Street, London SW1Y 4DN
Price: From £15 – £99.50
Why not spend the evening watching megastar Tom Hiddleston star in 'Betrayal' following a drama about a confusing trio of lovers as their relationship begins to unfold before them. The play follows a reverse chronological order to exaggerate their deceiving behaviour towards one another. Prepare yourself for a world wind of emotions and to witness some of theatre's greatest actors all on one stage together. The cast also includes Fresh Meat's, Zawe Ashton and Stardust's, Charlie Cox.
Restaurant
Orasay
Location: 31 Kensington Park Road, W11 2EU
Opening: Spring 2019
A 'neighbourhood restaurant' is coming to Notting Hill this Spring for all of the family to enjoy. Prepare yourself for some delicious seafood dishes from the renowned team behind St. Leonards & Brunswick House. This fine dining restaurant caters for all the family and based in central Notting Hill to welcome you to comfort and style in this family orientated area.
News
Apple's next big media event 2019
After the controversial backlash from potential partners due to Apple wanting to keep 50% of the subscription revenue from its $10 a month "Netflix for news service", Apple have announced its first event of the year. The event is supposed to be taking place on 25th March 2019 but its expected 'cancellation' still awaits. The major technology company is said to be having a media event without any new technology updates. It looks like the event might be pushed back and that we will not be receiving any information on the new "Air pods", the new "iPad Mini" or even the long awaited "Air Power chargers".
Sport
Euro 2020 qualifying match England v Czech Republic
Dates: 22nd March 2019
Official date of championship: 12th June – 12th July 2020
Location: Wembley Stadium, London HA9 0WS
Price: From £25 – £100
The highly anticipate UEFA European Championships is back but before the race can be won teams must qualify for the championships. The international men's football championship of Europe organised by UEFA is scheduled to be held in 12 cities in 12 European countries from 12 June to 12 July 2020. Most teams are preparing to win and of course beat Portugal, the defending champions of the 2016 edition.
Event
The Orchids Festival
Dates: From 9th February – 10th March 2019
Location: Royal Botanic Gardens, London TW9 3AB
Price: £16.50 Adult/ £4.50 Children
Visit Kew Gardens this Half term to see its latest celebration of the Orchid for its 24th year and fully immerse yourself in the plant life of Columbia. Let your children find their inner Tarzan or Jane in the fully immersive Columbian experience featuring, the many sights, smells and sounds of the Columbian Rainforest. Other highlights of the day include the 'Carnival of Animals' display, catered to give your children a realistic depiction of the wildlife living in Columbia.
Bespoke Events
Moving home but need a little helping hand…
Dates: Anytime
Why not make your move easier and let us lift the load for you? With our HomeMaker Service at The Organisers our qualified and DBS checked team can work with a removal company to make your house looking like a home in just a couple of days. With unpacking, packing, decluttering and the organising aspect of your home taken care of you have the time to settle into your new surroundings.
For more information on any of the above or our bespoke events call our Managing Director, Katie Shapley, or The Organisers team today on +44 (0) 20 7078 7554 or email us on team@theorganisers.com.