MONTHLY SPOTLIGHTS – DECEMBER 2019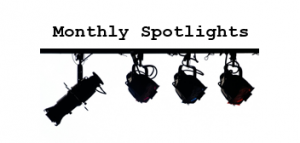 Each month The Organisers shine a spotlight on the best of the best across a range of cultural events, openings and trends!
For more information on any of the below or our bespoke events do not hesitate to contact us on +44(0)207 078 7554 or email team@theorganisers.com
Exhibition
ART: Dora Marr
Dates: 20th November 2019 – 20th March 2020
Location: Tate Modern
Price: Adults £13, Concessions £12, Children £5
During the 1930s, Dora Maar's provocative photomontages became celebrated icons of surrealism. Her eye for the unusual also translated to her commercial photography, including fashion and advertising, as well as to her social documentary projects. In Europe's increasingly fraught political climate, Maar signed her name to numerous left-wing manifestos – a radical gesture for a woman at that time. Her relationship with Pablo Picasso had a profound effect on both their careers. She documented the creation of his most political work, Guernica 1937. He immortalised her as Weeping Woman 1937. Together they made a series of portraits combining experimental photographic and printmaking techniques.
In middle and later life Maar withdrew from photography. She concentrated on painting and found stimulation and solace in poetry, religion, and philosophy, returning to her darkroom only in her seventies. This exhibition will explore the breadth of Maar's long career in the context of work by her contemporaries.
Theatre
Pantomime: Goldilocks and the Three Bears
From: 7th December 2019 12th January 2020
Location: London Palladium
Price: £34.50 – £175
Enter the world of wonder at the home of pantomime, as the magical Goldilocks and the Three Bears come to London's West End for Christmas! This festive extravaganza is packed with riotous comedy routines, extraordinary special effects, hair-raising stunts, international circus acts and an all-star cast including Paul O'Grady, Julian Clary and Niger Havers.
Dame Betty Barnum and her daughter Goldilocks' circus is under threat from an evil rival circus owner and, with the help of their madcap circus friends, they're battling to rescue their Big Top from ruin. Will they succeed? All seems lost, until three brilliant bears join the gang! Roll up, roll up to see the panto join the circus, and be swept away by a London Palladium spectacular.
Why not enjoy the famous Regents Street Christmas lights before a pre-theatre dinner and the Pantomime? Call The Organisers to arrange and book your festive fun!
Restaurant
Nusr-Et Steakhouse
Location: The Park Tower Knightsbridge, 101 Knightsbridge, London, SW1X 7RN
Opens: December 2019
Offering many unique options to meatlovers, Nusr-Et quickly brought extra flair to the steakhouse culture in its many global restaurants and now coming to London to offer its rich food, warm atmosphere and excellent service.
Chef Nusret Gokce 'Salt Bae' himself will be personally selecting every cut of meat and offering his signature dishes with his customary flourish, of 'Roasted Asado Sgort Rib', 'Nusr-Et Meat Spaghetti', 'Lokum' and 'Nusr-Et Special.
News
Sport Events
England Cricket Tour to South Africa 2019/20
Date: 17th December 2019 – 16th February 2020
Location: Benoni, Centurion, Cape Town, Port Elizabeth, Paarl, Durham, Johannesburg and East London
Price: POA- Packages available
The England tour to South Africa this winter has been set, and with the Rainbow Nation providing some of the best locations, excursions and not to mention world-class cricket, this tour is not one to be missed! Let The Organisers book you a memorable Cricket experience with stunning scenery and iconic cricket grounds, South Africa is guaranteed to be a cricket tour to remember.
Bespoke Events- Glow 2019
Enchanted Botanical Christmas at Wisley
Dates: 7th December 2019 – 5th January 2020
Location: RHS Garden Wisley, Surrey
Price: Adult £11, Child £7
Go on a magical adventure at Wisley during Glow, with fantastical flowers to light your way. Wander the enchanting trail to see spectacular light installations and a selection of Wisley's trees.
Along the way, venture into The Glasshouse to discover their Enchanted Botanical Christmas, full of festive plants and magical animals, and with a touch of steampunk. Watch the enchanted production line grow colourful Christmas poinsettia and don't miss the spectacular view of the Laboratory and Jellicoe Canal as you near the end of the illuminated trail. Glow 2019 is open daily from 4–8pm, last entry to the garden 7pm.