MONTHLY SPOTLIGHTS – JUNE 2019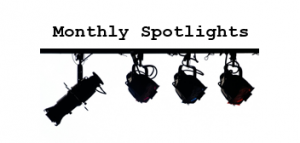 Each month The Organisers shine a spotlight on the best of the best across a range of cultural events, openings and trends!
For more information on any of the below or our bespoke events do not hesitate to contact us on +44(0)207 078 7554or email team@theorganisers.com
Exhibition
Cindy Sherman
Dates: From 27th June 2019 – 15th September 2019
Location: Wolfson and Lerner Galleries, National Portrait Gallery, St. Martin's Pl, Charing Cross, London WC2H 0HE
Price: £18.00 per person (Free for members)
An American photographer best known for her creative eye and talent to take iconic portraits, depicting women as imagined characters in film and all types of media. At the National Portrait Gallery you will have the opportunity to immerse yourself in her ground-breaking 'Untitled Film Stills' and a number of her famous work during the 1970's up until today with over 150 pieces of her artwork on display.
Theatre
The Light in The Piazza
Dates: From 18th June – 5th July 2019
Location: Royal Festival Hall, Belvedere Road, London, SE1 8XX
Price: From £35.00 – £150.00 per person
Be the first to see Dove Cameron and Renée Fleming make their West End debuts in this Tony Award-winning musical. Journey back to the 1960's in a musical that tells the story of a mother and daughter and their relationship as they vacation in Italy. Watch the highly-anticipated musical as it takes you through a journey of first-love experiences, family secrets and conflicts that come to surface for these two characters.
Restaurant
Siren at The Goring
Location: 15 Beeston Place, Belgravia SW1W 0JW
Opening: June 2019
The Goring is opening a new restaurant for the first time in 109 years. Siren, due to open on 12 June. Siren will focus on Cornish produce, with Chef Nathan Outlaw crafting sophisticated seafood dishes in a lovely setting with views over The Goring's secluded garden.
News
Donald Trump's State Visit
Donald trump is expected to make a three-day state visit to the UK commencing on the 3rd June. The president and First Lady Melania Trump will be a guest of the Queen and attend a ceremony in Portsmouth to mark the 75th Anniversary of D-Day. Mr Trump's previous visit to Windsor Castle in July 2018 was marked by demonstrations. In London, thousands of people took to the streets to voice their concerns about the president and his latest remarks and opinions. The National Police Chiefs' Council stated that 10,000 officers from across the country were needed to cover the occasion which cost nearly £18m. The Campaigners taking part in the demonstrations for the 2018 visit to the UK are expected to be back at it again with this years visit.
Theresa May said that June's state visit was an "opportunity to strengthen our already close relationship in areas such as trade, investment, security and defence, and to discuss how we can build on these ties in the years ahead".
The Queen has hosted two previous state visits from US presidents – George W Bush in November 2003, and Barack Obama in May 2011. Once inside Buckingham Palace, it is expected the Queen will host a banquet for around 150 guests in Mr Trump's honour.
Sport
Anthony Joshua vs Jarrell Miller
Dates: 1st June
Location: Madison Square Garden, 4 Pennsylvania Plaza, New York, NY 10001, USA
Price: From $243.00 – $3,160.00 per person (hospitality options available)
Get a front row seat at the highly-anticipated fight between undefeated heavyweight champion, Anthony Joshua and Jarrell Miller. As of recent news Jarrell Miller is no longer taking part in the fight but information will be released closer to the date. Whatever the circumstances are, Anthony Joshua is a fighter that should not be missed.
Event
Royal Ascot
Dates: From 18th – 22nd June 2019
Location: Ascot Racecourse, High St, Ascot SL5 7JX
Price:From £37.00 – £357.20 per person
One of Britain's most iconic and prestigious horseracing events is coming up once again. So ladies, mark the event in your calendar because this is not one to miss! The four-day event includes an endless amount of pimms to indulge in throughout the course of the day, multi-coloured and feathered hats to create the perfect picture taken from any sporting event taking place this year, and of course, horses and jockeys taking centre stage to commence the first of 6 horseraces carried on throughout the day.
Bespoke Events
Enjoy the sun
Dates: Anytime
Have you got a birthday or a wedding anniversary coming up this summer? Or maybe you just want to throw a party with all of your friends and family to reign in the summer weather? Whatever the case, The Organisers can you help you sort out anything from, décor to food to party invitations for the event. If you want the ultimate event to celebrate the summer with your loved ones then why not get in touch today!
For more information on any of the above or our bespoke events call our Managing Director, Katie Shapley, or The Organisers team today on +44 (0) 20 7078 7554 or email us on team@theorganisers.com.