MONTHLY SPOTLIGHTS – JULY 2019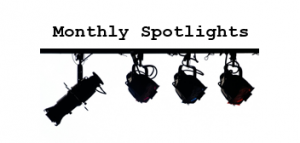 Each month The Organisers shine a spotlight on the best of the best across a range of cultural events, openings and trends!
For more information on any of the below or our bespoke events do not hesitate to contact us on +44(0)207 078 7554or email team@theorganisers.com
Exhibition
Olafur Eliasson: In Real Life
Dates: From 11th July 2019 – 5th January 2020
Location: Tate Modern, Bankside, London SE1 9TG
Price: £18.00 per person (Free for members)
Work your way around some captivating and highly creative installations this summer that include the elements of complex geometry, patterns and an influence in colour theory. Eliasson's work at the Tate modern allows the audience to become a part of the artwork. Feel free to walk around and fully immerse yourself in sculptures and become with the artwork.
Theatre
Blues in the night
Dates: From 18th July – 7th September 2019
Location: Kiln Theatre, 269 Kilburn High Road, London, NW6 7JR
Price: From £35.00 – £150.00 per person
Witness an Olivier and Tony Award nominated musical get is first London Revival in almost 30 years. Sing along and dance the night away with over 26 blues songs performed by Sharon D Clarke, Debbie Kurup and Clive Rowe. This musical reflects on the lives and relationships of residents living in a downtown hotel. This sizzling jazz and blues musical is going to get you off of your feet and singing the whole night through.
Restaurant
Linnaean
Location: 2 New Union Square, Embassy Gardens, London SW11 7AX
Opening: July 2019
Kick start the summer with a healthy and largely plant-based seasonal menu on offer at the latest café to open in Nine Elms. Linnaean describes themselves as a health conscious lifestyle store and café with a more modern take on a plant-based menu.
News

The biggest movie releases in July 2019
With the latest release of The Avengers: Endgame making an astonishing and record breaking $1.2 Billion this April in just its opening weekend you can expect to see some more record breaking and big blockbuster releases this July. You can expect to be emotionally moved by the highly anticipated, Lion King set to be released on the 19th July with Beyoncé and Donald Glover leading the CGI reboot of this Disney Classic.
With the Avengers: Endgame doing so well at the box office, the latest release of Spiderman: far from home on the 5th July is bound to bring as much energy and action-packed moments on the big screen. Witness Peter parker struggle to balance his Spiderman abilities abroad in this sequel.
And last but not least you can expect to see another gripping and dramatic film brought to you by Quentin Tarantino on the 26th of July. "Once upon a time in Hollywood" stars Margot Robbie, Leonardo DiCaprio and Brad Pitt, Some of the best actors that Hollywood has to offer. So you can expect to see tears, romance and lots of drama in this upcoming release.
Sport
Formula 1 – British Grand Prix
Dates: 12th – 14th July 2019
Location: Silverstone Circuit, Towcester, Northamptonshire NN12 8TN
Price: From £50.00 – £579.00 per person
Get behind the steering wheel and make your way to the British Grand prix event this year. With an incredible line up of concerts and entertainment activities across the weekend event you can sit back and enjoy the fight to the finish line for 20 drivers in the race to win. With an added bonus of Craig David presenting on the Saturday night this is not an event to go unwatched.
Event
Wimbledon
Dates: 1st – 14th July 2019
Location: Wimbledon tennis club, Church Rd, Wimbledon, London SW19 5AE
Price: From £37.00 – £357.20 per person
Eat your way through copious amounts of strawberries and cream this July whilst watching the highly-anticipated tennis event of the year. Wimbledon promises to keep you entertained with the many food halls and fine dining restaurants, the 5 main tennis matches taking place throughout the day, the junior tennis matches and the many gorgeous flower displays perfect for a memorable and stylish photo opportunity.
Bespoke Events
Dates: Anytime
Soak up the sun this July and reign in the celebrations for summer proms with your very own themed evening in the park. This is an ideal evening to spend with your friends and family, to sit back and relax and dance the night away. The Organisers can help arrange the food for the evening, the decorative designs, the live band and the entertainment to create a fantastic and memorable occasion!
For more information on any of the above or our bespoke events call our Managing Director, Katie Shapley, or The Organisers team today on +44 (0) 20 7078 7554 or email us on team@theorganisers.com.