CAN'T GET THE STAFF? – THE ORGANISERS APPEAR IN THE TIMES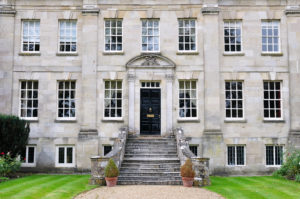 Lucy Holden, writing for The Times, contacted Katie Shapley of The Organisers this summer. Lucy's brief was to be introduced to a variety of domestic staff who might have a good tale to tell about what its really like working in those houses. Katie spoke to lots of her fantastic candidates on her books in the Staff & Recruitment division of The Organisers concierge and lifestyle management service. Once it was agreed that names could be changed and confidentiality would be kept, this was the result:
When we think of domestic staff, we think of Downton Abbey or Upstairs Downstairs and the inexorable decline of private households. But in fact, household staff are alive and kicking in many homes up and down the country – whether you have a weekly cleaner, a communal grounds gardener-handyman or you use a childminder – these are the modern staff of today and it is not unusual for people to have them.
Full time staff are still used by many family's whether they live in the home or outside. It is a wonderful role for people who understand service and who recognise that there is nothing menial about making people happy and doing a great job. In these years of quick staff turnover and people moving on quickly, the 'old family retainer' is still in place and we still have staff in the same families from placing them over 18 years ago!
Whether a nanny for 5 children or an occasional driver, there is one aspect of the role that every single employer looks for in their staff and that has not changed over the last hundred years – Confidentiality. The Principal is inviting unknown staff into their home, into the very essence of their day to day lives. These staff members witness the normal arguments and sometime unreasonableness of married life, the teenage nightmare children and every bad day and subsequent bad mood. So knowing that your staff member will keep the day to day trials and tribulations of your life to themselves is paramount to choosing and keeping staff.
Whilst a good staff member will keep schtum and knows the importance of tight lips, a normal belts and braces approach is to get a strong confidentially agreement signed, and this can happen even before interview in the best houses.
To read the full articles please download here: The Times – Can't Get the Staff – Lucy Holden
The Organisers Staff & Recruitment team are experienced in matching families with the perfect candidate. From interviewing the candidate to carrying out comprehensive background checks the team will not put forward unsuitable candidates or bombard you with CVs. If you are finding that there are not enough hours in the day or the perfect candidate doesn't exist contact The Organisers Staff & Recruitment team on +44(0) 20 7078 755 or staff@theorganisers.com to discuss your requirements further.